What Now?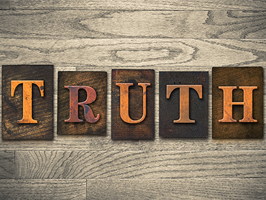 Congratulations, Your New Life has begun!
You're a New Believer! You have accepted Christ as your Lord and Savior! What now? Where do I go from here?
1. You need to realize who you are. It will be hard for you to begin your new journey without knowing full well that you have been changed.
a. You are a Child of God, the creator of the Heavens and the Earth. The Bible tells us that through Christ Jesus we have the power to become the Sons/Daughters of God (John 1:12). This means a lot; you are now a member of the family of the KING of KINGS and the LORD of LORDS. Your inheritance is laid up for you in Heaven, an inheritance that is incorruptible, undefiled, and doesn't fade away (1 Peter 1:4).
b. You are a New Creature; the old sinful person you were has been washed clean (2 Corinthians 5:17). As Jesus said, you have been Born Again, not of flesh as with your first birth, but born of the Spirit of God (John 3:3-5). You are now created in Christ to do good works. Not that good works created you but you were created by Grace to do good works (Ephesians 2:8-10).
c. You are a Fellow Laborer, with Christ and the brethren. You now have a new job, if you will- a mission (1 Corinthians 15:58, Hebrews 6:10). That mission is to be a witness of Christ and to spread his Good News (Acts 1:8). Tell those around you what God has done in your Life, both in word and deed.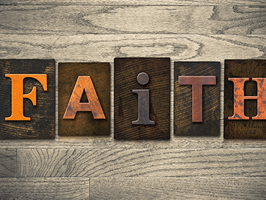 2. You need to begin growing in the Lord. This is both personal and relational. Personal means like a new baby must grow into a mature adult. Relational is like a spouse must continue to learn from and about the one they love.
a. The first thing is to start a prayer life. Prayer is your direct link to God, you can now go boldly to God through Jesus Christ (Hebrews 4:16). You don't have to know how to pray; just talk to God. The Bible teaches us that our God listens to our prayers. He hears us when we call on him (Psalms 3:4, 50:15, 91:15, 116:1-2). God wants to hear from you!
b. Get into God's Word and you will grow. God's word sheds light on who we are and who He is. It prepares us for all of the troubles we are likely to face, and reminds us He is with us (Hebrews 13:5). What better guide to life than from the Giver of Life (2 Timothy 2:15). Good places to start reading would be the Gospel of John and the Book of Romans.
c. You must begin fellowshipping with likeminded believers. (1 Corinthians 11:17, Hebrews 10:25). Find a fellowship/group of believers that believe the word and teach the word. Knowing you will also be in fellowship with Jesus. (Matthew 18:20) This fellowship/group is where you should be fed spiritually and loved freely.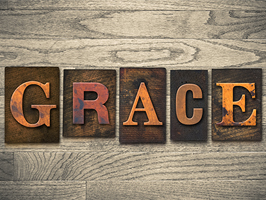 d. You must start serving; this is your greatest form of Worship. By serving the needs of mankind through Jesus, taking no glory for ourselves we honor God (Acts 3:12-13, Galatians 5:13. Jesus said in Mark 10:45 that He Himself came not to be served but to serve. It showed this in John 13, when He the Lord of all washed the feet of his followers. How much more should we be willing to serve if we follow the example of our Lord (1 Corinthians 9:19-23).
Again, congratulations on your New Life! Know this; we at Calvary Lakeway desire to help you in any way we can. If you are outside of the Lakeway area and need help finding a Bible Believing/ Bible Teaching church let us know. We can assist you in that. If you need a copy of God's Word, let us know. It would be our pleasure to send you one. If you need prayer (which you will), let us pray for you and with you. Any questions you may have, we stand ready to answer. Just click on our contact page to drop us a line. God Bless you and your New Life in Christ!

Pastor Steve