Our Pastor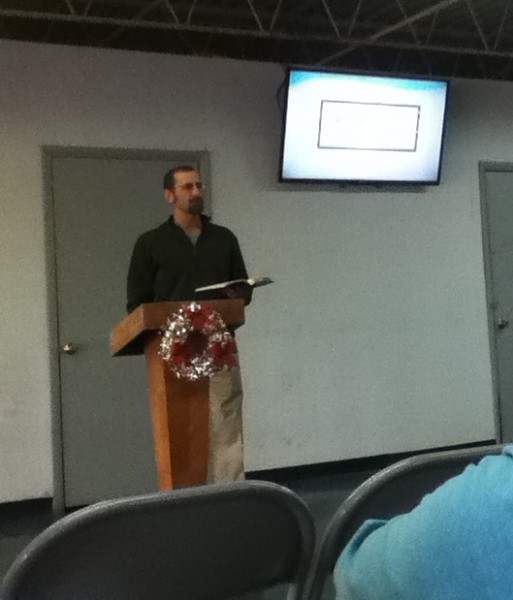 The Pastor
Pastor Steve grew up in southwest Virginia and is a veteran of the United States Army. He lost 30% of his foot while serving his country and was honorably discharged in 2000. It was an unexpected end to ten years of service in what he had always thought would be his lifelong career. It was a huge disappointment, but God had bigger plans (Jeremiah 29:11).
He left the military with his new wife Karen, and moved to Sevier County in East Tennessee. It was then, after years of living a life with Jesus conveniently on the back burner, that Pastor Steve surrendered his life to Jesus. God gave him the call to ministry shortly thereafter (1 Corinthians 9:19). Steve didn't know where God meant for him to be, but he knew he had to be faithful to the call, which is precisely what he strived to do. He began to preach & teach God's Word as much as he was able to.
Steve and Karen moved their family to Jefferson County in 2002. Through the years, God blessed Steve with a daughter (Caitlin), who works full time as an RN in Southwest Virginia. God has also blessed him with three sons (Andrew, Adam, and David), who are currently homeschooled. Steve has been fortunate to have worked within churches as long term and short term pulpit supply. He has taught and spoke in churches and chapels in Virginia, Kentucky, North Carolina, Florida, Texas, and of course Tennessee. He has also worked as Men's Ministry director, Outreach director, Regional Director & Director of Ministry Pilot/Flying J. He was commissioned as Chaplain in 2010 and has served as both Fire Chaplain and Chaplain for Truckstop Ministries, Inc. Pastor Steve's life verse has come to be I Corinthians 9:19; "For though I am free from all men, I have made myself a servant to all, that I might win the more;" and his motto has since became "People don't care what you know; until they know that you care." His ultimate prayer is that he can be the conduit through which God delivers that simple message to the lakeway area. Steve felt like there was a need to bring deeper Bible teaching and learning into the area without the stigma of denominational lines. Calvary Lakeway has three simple objectives; The Worship, The Word, and The Witness, based upon Paul's letter to the Colossians in chapter 3:16-17.
Pastor Steve formed Calvary Lakeway with the continued support and prayers of Calvary Chapel Knoxville & Calvary Chapel Sweetwater. And we thank our God for them!
Besides pastoring Calvary Lakeway; Steve works with the Civil Air Patrol, Cadet Program as Cadet Programs Officer and Training Officer. Steve also continues to serve as Chaplain for Truckstop Ministries, Inc., which he has done for the better part of eight years.
A Note from Pastor Steve;
When you have your whole plan for your life stripped away and you're faced with decisions of which you have never encountered before, what do you do? Where do you go? This is where I found myself in 2000. I knew God, but I had no relationship with Him. I was living for me, within the plans made by me. And everything came crashing down. In January 2000, you could not have told me (or anyone that knew me) that I would be married to a Wonderful Christian woman and that I would have four great kids (2 of which I got to baptize myself). You could not have told me that I would teach the word of God to sinners like me, or that I would be planting a Church in Tennessee. You could not have told me that I would be anything more than the wretch that I was. However; in comes God! The One that is able to take your Mess and turn it into a Message. The One that is able to turn your death into life. The One that cared enough to take a sinful man, change him, and use him. God wanted a relationship with me and he proved it, because while I was still sinning, Christ had already died for me. God changed my life and my plans, and he cares the same about you. There is no sin too great and no life too small to exhaust God's Grace! He wants a relationship with you and we want to be here to introduce you to Him!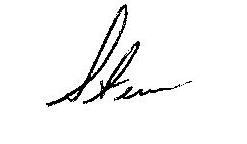 Pastor Steve,
I Corinthians 9:19
"People don't care what you know; until they know that you care"