Knowing God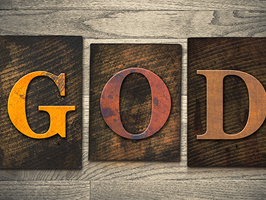 Knowing God and having a personal relationship with HIM through Jesus Christ is the most important decision you can make in your life. The Great News is HE wants that relationship even more than you do! So HE stands with arms wide open ready to receive you and he made it so simple even a child can begin that
RELATIONSHIP TODAY!
God's Plan:
"You Need God."

You first have to come to the point in your life where you know. "There is none righteous, no, not one". "For all have sinned, and come short of the glory of God;" "Do you not know that the unrighteous will not inherit the kingdom of God?" Romans 3:10 & 23; 1 Corinthians 6:9
Believe that Jesus Christ paid for your Salvation. Jesus paid the SIN debt that we could not pay. "But God demonstrates His own love toward us, in that while we were still sinners, Christ died for us." "For Christ also suffered once for sins, the just for the unjust, that He might bring us to God," "the life which I now live in the flesh I live by faith in the Son of God, who loved me and gave Himself for me." Romans 5:8; 1 Peter 3:18; Galatians 2:20
Repent of your sins. The word "repent" means "to change your direction." The Bible tells us, "Repent therefore and be converted, that your sins may be blotted out, so that times of refreshing may come from the presence of the Lord". God commands us to repent. You must be willing to turn away from the things that displease God. Acts 3:19
Trust your life to Jesus Christ as Lord and Savior. There is no other means of Salvations other than Jesus. "Nor is there salvation in any other, for there is no other name under heaven given among men by which we must be saved." For "whoever calls on the name of the LORD shall be saved." "And this is the testimony: that God has given us eternal life, and this life is in His Son." Acts 4:12; Romans 10:13; 1 John 5:11
Proclaim the Lord Jesus as your Savior! "That if you confess with your mouth the Lord Jesus and believe in your heart that God has raised Him from the dead, you will be saved." For with the heart one believes unto righteousness, and with the mouth confession is made unto salvation."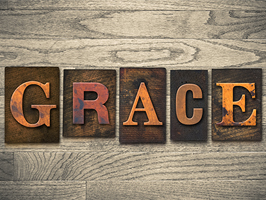 Remember it is through God's Grace and His mercy toward us that we can begin this relationship with him. Our Sin has made the separation; His Son brings the restitution. So call out to him now, admit your sins, believe he will save you, and live the rest of eternity with Him!
If you received Christ today let us know. We want to rejoice with you! Or if you have any questions about God's Plan, contact us. We would love to help you with your Journey!